Step 1: Measuring (Your fit.)
After you schedule an appointment with us, one of our haberdashers will meet you at the desired location of choice (home, office, or showroom) to take your body measurements and provide you with information on achieving the proper fit. SilverFox Label uses a 26 point measurement system to help insure the garment fits your exact body type. We understand that every customer is unique and each person has a desired look and comfort level, which is why we offer 9 different fit options from extremely slim to extremely loose.
Step 2: Design (Your Style.)
SilverFox Label gives you the ability to customize your entire garment. After your measurements are taken, you will be presented with the different customizable options we offer. Our haberdashers are trained to help guide you through this process with the goal to design your garments to match your lifestyle while staying within your budget. Styling options include type of fabric, interior lining, buttons, pockets, lapels, canvasing, shoulder padding, pick stitching, collar felt, waistband, and personalized name plate.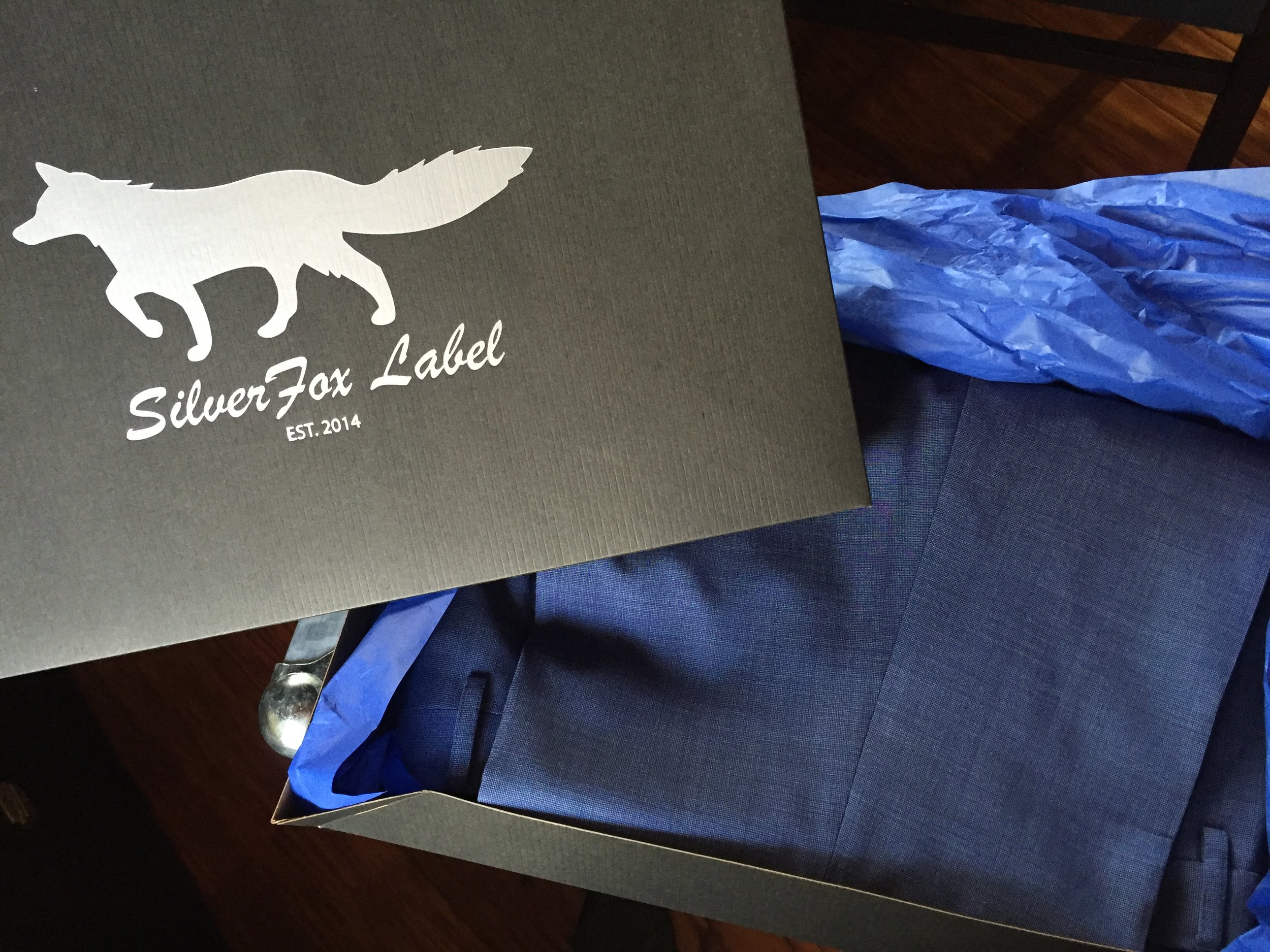 Step 3: Delivery (You're Welcome!)
All of our garments will take anywhere between 3 - 6 weeks to be constructed and delivered, depending on the order date. We are dedicated to making sure you receive the best overall experience from start to finish, so on your first order one of our haberdashers will hand deliver the garment. If for any reason alterations are needed upon the initial delivery, SilverFox label will take care of them until you are 100% satisfied with your fit and style of the garment.
*All suits, sport coats and overcoats come with a custom SilverFox hanger and a travel garment bag